Ragi semiya upma and Ragi sweet semiya is one such yummy and easy to make breakfast that is not only tasty but also very healthy as it consists of or is made of finger millet / ragi as the name goes. It takes just 20 – 25 minutes to cook and voila simple and healthy breakfast will ready without much hassle. I prefer to use this semiya often for upma instead of regular semiya just because of its goodness. So you can also try making this variety breakfast whenever you get hold of a packet of ANIL RAGI SEMIYA!! You can find detailed recipe with step by step images for both dishes in the links below: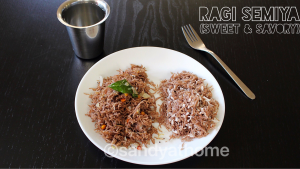 [sam id="1″ codes="true"]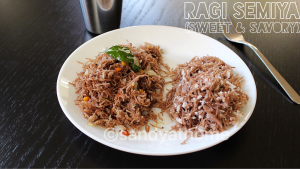 Notes:
I soaked semiya and steamed semiya for both recipes together. While steaming I chopped onions and green chilli for semiya upma. Then divided the semiya for both recipes and cooked it.
[sam id="2″ codes="true"]