Okra fry / Bendakaya fry/ Bhindi fry is spicy recipe with distinct taste than usual fry though it has only handful ingredients. The preparation for this recipe is similar to fish fry hence this is a real bliss for veg eaters. This fry reminds me of my husband's colleague who once got tricked as he assumed okra/ bendakaya/ bhindi to be fish but ultimately he loved it and I gave this recipe to his wife. I am sure you ll also like this recipe .So lets get to the making!

Ingredients
How to make okra fry with step by step images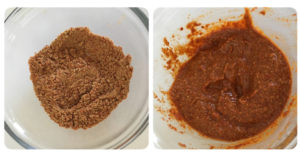 In a bowl add red chili powder, turmeric powder, coriander powder, rice flour, cumin powder, salt and add water to make a thick paste out of it.
Wash okra/ bendakaya/ bhindi and make slit in the center. Now apply paste in the middle and sides of every okra.
Heat oil in a pan and add one okra/ bhindi at a time and cook in medium flame. When one side is done flip the okra gently. ( U can cover it with lid also to cook)
Serve it hot with rice and sambar.